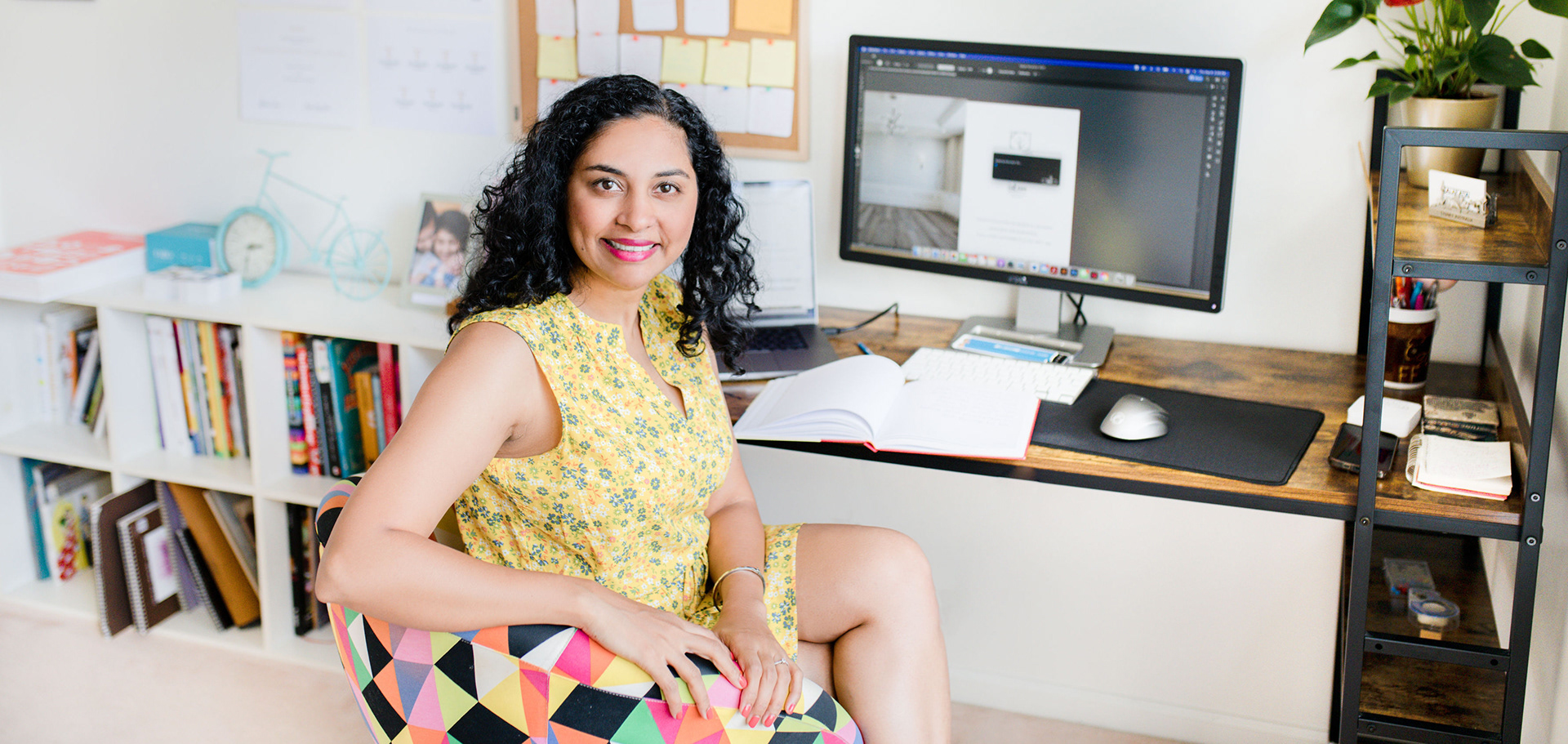 Sonal Gadre-Shintre

,
an award-winning graphic designer and founder of

Kalakatta

 

Design Studio

has a thought driven minimalist design style. She helps brands achieve their goals with impactful creative solutions. Her work encompasses brand Identity, websites, print & digital designs, packaging, and event graphics.

F
or nearly 15 years, she has worked for wide range of clients including, Cushman & Wakefield, Unilever, P&G, Johnson & Johnson, PID Floors, Texarome Inc, Moghul Caterers and also worked on events like Pre-Oscar South Asian Excellence and non-profit gala events at Toronto Film Festival.
Read More
​​​​​​​​​​​​​​​
Thank you for reaching out! I will get back to you within 1 business day. - Sonal
We pride ourselves in our mission to not only deliver remarkable work but also develop a lasting relationship as a dedicated in-house creative division.
LOGO DESIGN + BRAND IDENTITY
Logo design, Brand Design Language, Brand Style Guide, Brand Architecture
PRINT & DIGITAL MARKETING COLLATERALS
Brochure, Catalog, Booklets, Leaflets, Case Studies, White Papers, Annual Reports, Business Card & Stationery Design, Menu Card Design, Calendar Designs, E-mail Marketing, Infographics, Data Visualization, Infographics, etc.
(HTML, Wordpress, Squarespace, Wix, etc.)
Invitation Design Print/Digital, Program, Booklet, Banners, Signage, Tent Cards, Trade Show Booth Design, Audio-visual graphics, Giveaways
CREATIVE BRIEF | INTERVIEWS
This phase focuses on gathering information and establishing image criteria. We develop a creative brief after spending a great deal of time with the client to define the needs, objectives, and problems to be solved.
BRAND STRATEGY | BRAND NAMING/TAGLINE | BRAND ARCHITECTURE | BRAND PERSONALITY | BRAND POSITIONING
This phase results in a presentation showing the ideas, mood board, rough drafts that the design team feels are viable, appropriate, and meet the prescribed criteria.
BRAND IDENTITY | BRAND GUIDELINES & STYLE GUIDES | STATIONERY | PRINT & DIGITAL COLLATERALS | PACKAGING DESIGN | WEBSITE DESIGN | SOCIAL MEDIA GRAPHICS | EVENTS, EXHIBITION & ENVIRONMENTAL DESIGNS
At this stage, we refine the accepted approach & design, which may include layout format, typography, color, other elements and make the final presentation to the client explaining the refined applications.
IMPLEMENTATION & PRODUCTION
PRINT PRODUCTION | WEBSITE GO-LIVE | PRECISION & QUALITY CONTROL
Decisions on all related art direction, including commissioned illustrations and photography, typography, copywriting, layouts and digital files, and all other elements, are final at this point. Supervision is the key to this phase, it may be a matter of checking sample proofs, test prints, supervising the fabrication or manufacturing products, or launching a website.
If you have a brand, We are here to tell your story!
​​​​​​​
45 Whitehead Road, Bridgewater, NJ 08807
Based in Bridgewater, New Jersey serving clients worldwide.